HT Localization Blog Anniversary! A Year of Language Translations for Real Life
Details
Published on Tuesday, July 30 2013 00:01
Written by HT Localization
HT Localization Blog Anniversary! A Year of Language Translations for Real Life
This month marks the first year anniversary of HT Localization's Blog Series: Language Translations for Real Life - A series articulating multi-lingual influences on the modern life.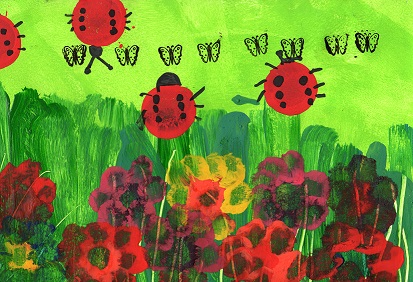 I can't believe a year has passed since we started this series.   Some might say that…
Heaven is where the police are British, the cooks are French, the mechanics German, the lovers Italian and it's all organised by the Swiss. 
Hell is where the chefs are British, the mechanics French, the lover's Swiss, the police German and it's all organised by the Italians.
I remember when we first decided to launch this blog series; we had been living in Spain for about 3 years, being recent expats to this foreign environment with my young family and newly found international friends, every day was a new adventure... 
I was at a bar in Madrid with some friends sharing some "expat pain" and some funny expat experiences that I had personally endured, when my visiting American friend Judy said, laughing hysterically, "you crack me up Rachanee, you ought to write a book with all your funny foreign adventures".   That hot sultry Madrid evening, over tinto de veranos, was when the idea for this blog series was born...
Globalization touches people not only in regards to businesses, but for personal activities.  It's not only a sales or marketing tool for businesses to expand internationally, but a necessity for people to function effectively in today's world.  Take for example, expats living in a foreign country (like myself).  They need to take local driving exams, find doctors and schools for their kids, understand contracts and local laws, navigate the Social Services, these things can be hard to get your head around if you are not from that area, imagine trying it when you're not fluent in the local language.
Throughout this blog series, I've drawn inspiration from simple experiences, such as tipping, coffee chats, weddings, etc.  – both first hand and from others (both locals and foreigners alike). Sometimes it relates to life, sometimes to business, but often to both.   Oh, to be a fly on the wall at a local party in Madrid where you have such an eclectic mix of people from literally all over the world, you hear a lot and you gain an interesting perspective.
Thanks so much for your support for the past year and for helping make this blog series a success. Keep sending your comments and suggestions. I love to read them, and appreciate the inspiration. To commemorate this blog anniversary year, I will be tweeting 

 about some earlier articles in the series and invite you to enjoy once again.
  … Stay tuned for the next Segment of HT Localization Presents Language Translations for Real Life Series, where we'll continue … with more stuff.
 To receive the new Language Translations for Real Life Series go to HT Localization Blog and subscribe via RSS or email.
This article was written by Rachanee Thevenet, Co-Founder of HT Localization.  Rachanee is an Asian-American expat living in Spain with her family.  She loves all things international including food, art, literature, culture, languages and people.  She has years of professional product marketing expertise and global expansion experience.

HT Localization, LLC. is a worldwide translation & localization agency providing a full range of professional language translation services, including social media localization, marketing translations, website translations, software localization, eLearning materials, documentation translations, etc.  With locations in the US, Spain, France, Zambia & Thailand, and coverage across all languages and most industries, HT Localization is well positioned to provide around the globe services for all translation needs.  
If you like this segment please share now! Thanks