HT Localization Presents Language Translations for Real Life: International Success - Chinese Markets
Details
Published on Tuesday, February 26 2013 00:01
Written by HT Localization
Segment 15 - Getting Back to Business for International Success - Chinese Markets  
On February 5th, I started receiving emails from business associates in Asia, stating that they would be unavailable from the 8th through the 18th.  A few days later, I started seeing commercials for Chinese cultural documentaries and specials on TV.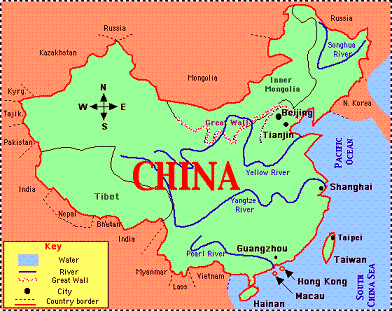 Later over that weekend, I was speaking with my mother and she said that she would be very busy in the upcoming weeks due to several Chinese banquets and parties over the period (she's not Chinese either)…then it dawned on me, it's the season for Chinese New Year... 
During the Chinese New Year Season, nearly everyone associated with the Chinese culture returns to their home town to spend time with family. Many Asian countries come to a halt in terms of business for two weeks around the holiday.   Many people living in this culture appreciate the period, much like the Christmas Holiday period in the Western world, as an opportunity to spend time with family, rest and enjoy the virtues of life.  Whereas, some Western counterparts eager get back to business from the recent December/January holiday period, may feel that China has disappeared from the global business scene and might not understand why.  My recommendation, to those western businesses, is to use this period to get ready for international success by understanding the Chinese Markets.
The allure of gaining millions of new customers for many Western businesses is just too enchanting to ignore. China is reported to have more than 515 million (and growing) Internet users.  According to research by Ipsos China, around 38 percent of Chinese consumers regularly increase their brand awareness through websites. And when it comes to increasing purchase intent, 48 percent are influenced by websites. Now I haven't personally validated these figures, so I can't comment on the accuracy here, but I can say that there are a whole lot of people in the Chinese markets and they probably have consumer needs that cannot be fully met within their own domestic product eco-system.  So what does this mean?
I don't know exactly what it means from an analytical aspect, since I am not an economist, but I can tell you that it would help to explain why, so many Western businesses have been asking how they can get on the Chinese business bandwagon.  So, let's take our old product marketing books out and review the 4 P's of Product Marketing: Product, Promotion, Pricing and Placement.  How can we translate the 4 P's to work effectively for Western businesses expanding in the Chinese Markets? 
Product: Solution
Your company has the solution to a consumer problem or need. Your product is great and will help improve the lives of the people in many ways. They should buy it.
Are you sure that your product is the right solution for the Chinese market? Have you done your homework? Do you know the different Chinese markets? While there are great similarities in culture and languages, there are also distinct differences. 
For instance, the Chinese written language includes "Simplified Chinese" and "Traditional Chinese". In Mainland China and Singapore, Simplified Chinese is used; while Traditional Chinese is the preference in the Hong Kong, Taiwan and Malaysian Chinese markets.  Not only are the characters and the styles different between the two variants, but some words are also unique. 
Then we get to the spoken languages. Mandarin and Cantonese are two major "spoken dialects". You cannot tell which one is used by looking at the written script, and there is not a one to one relationship. Mandarin is used mainly in Mainland China, Taiwan and Singapore. Cantonese is found in Hong Kong, Guangdong, and Macau. 
So from a business perspective, if you want to be successful in the Chinese Markets across the different regions, you should be prepared to  understand the differences within each region as well, like Europe, one size simply will not fit all.
Promotion: Information
Inform consumers about the product.  There are clear features, benefits and advantages for consumers. They should buy it.
Do you know how to inform your Chinese consumers? What are the best channels to get information about your product to your audience? Will the traditional Western channels also work for the Chinese markets?
According to Nielsen, over 70% of Chinese youth ages 15-24 reported using the mobile internet in the previous 30 days (versus 48% in the U.S. and 46% in the UK).  More Chinese consumers reportedly access websites from their mobile device than from a PC, and with Android smartphones sales on the rise, that trend is expected to continue. It would be wise to make websites optimized for mobile devices and tablets, such as the iPad.  For many businesses, the only real "localization" is translating the content from English, but that is simply not enough, usability and graphics are also very important.  Localization is more than just translation.
Social media is a growing outreach trend practically everywhere in modern the business world, and China is no different.  Reports claim that over 90 percent of Internet users have used it in the past six months, compared with less than 70 percent of Americans.  Moreover, the perception is that a vast majority of Chinese consumers are more likely to "trust" a brand more, if they've seen it on social media. This marketing channel should be part of every company's marketing program. 
This is very relevant in the Chinese markets.  In many Asian business cultures, relationship building is paramount. Relationships are built on trust. When doing business in China, you may come across the word for "relationship"[ guanxi (關係).]. One of the best ways to reach and build relationships is via social media. Know the local platforms that your customers are using, and communicate in their language.
So what are top social media platforms in China? For micro-blogging the leader is Sina Weibo, and one of the largest professional networking platforms in China is Viadeo's Tianji. The Renren Network is considered to be the Facebook of China.  
Again, none of this will matter if the relationship messaging is not in the right language, voice or tone for the region.
So what have we learned about preparing for business success in the Chinese markets? Let's recap:
1. Do your homework. Know which languages your Chinese markets speak and read, and localize your product and marketing initiatives accordingly.
2. Understand the value of relationship building within the Asian society, and leverage regional social media and blogging platforms – in the local language.
But wait, what about the remaining 2 P's: Pricing and Placement? Also, isn't there also a 5th P for Position?
Indeed, there are more P's to discuss. However, there's so much to digest here, with just the first 2 P's. In our next Segment, I'll cover Pricing, Placement and Positioning as it relates to the global Chinese markets. 
At least you can get started, if you are wondering what to do during the month of February, while your Chinese customers are celebrating the Lunar New Year.  These tips will surely make them happy to have a business relationship with you when they return from those 15 days of Chinese New Year celebration bliss!
Gong Xi Fa Chai ! Gong Hay Fat Choy ! 恭禧发财  恭禧发财
 … Stay tuned for the next Segment of HT Localization Presents Language Translations for Real Life Series, where we'll continue to explore … Getting Back to Business for International Success with Chinese Markets Part 2.
To receive the new Language Translations for Real Life Series go to HT Localization Blog and subscribe via RSS or email.
This article was written by Rachanee Thevenet, Co-Founder of HT Localization.  Rachanee is an Asian-American expat living in Spain with her family.  She loves all things international including food, art, literature, culture, languages and people.  She has years of professional product marketing expertise and global expansion experience.

HT Localization, LLC. is a worldwide translation & localization agency providing a full range of professional language translation services, including social media localization, marketing translations, website translations, software localization, eLearning materials, documentation translations, etc.  With locations in the US, Spain, France, Zambia & Thailand, and coverage across all languages and most industries, HT Localization is well positioned to provide around the globe services for all translation needs.  
If you like this segment please share now! Thanks